Online Divorce
in Florida
Simple process to get divorce papers online
Affordable pricing plans with no hidden fees
Unlimited changes to forms and free revisions
Divorce papers ready to download in two business days
Step-by-step filing instructions
Award-winning tech support for all customers
Divorce in Florida is quick and easy
Divorce Online in Florida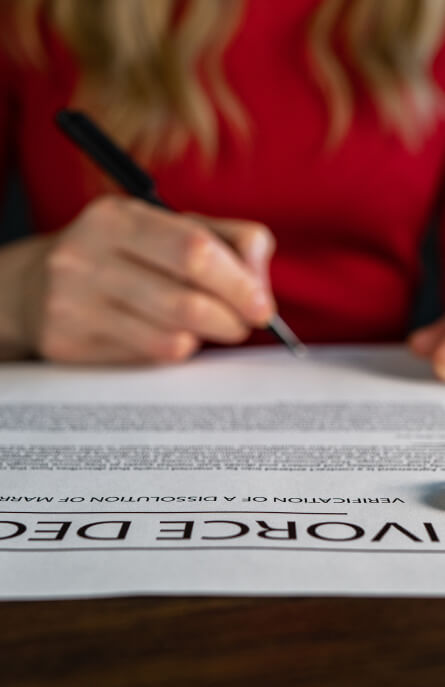 If a spouse wants a divorce in Florida and doesn't know where to start, they shouldn't worry. OnlineFloridaDivorce.com offers a service to receive the necessary documents for the case within two business days.
It's fast, affordable (definitely cheaper than a divorce lawyer), and super efficient!
Why is it great to use an online divorce platform? Here are its main advantages:
Autonomy.


Spouses do not need to attend meetings. They can quickly prepare the necessary documents from a computer or smartphone.

Comfort.


Nobody pushes the spouses. They can work at their own pace. If partners need to go back and make changes, they can do it.

Fast result.


The required forms will be available to download by email within two business days.

Independence.


Spouses are not dependent on a lawyer's schedule. They can work at a time and place that suits them.

Simple submission to the court.


We provide detailed written instructions for filing with a court for each state, minimizing time and nerves.

Affordable price.


This simple service is several times cheaper than engaging an attorney with a fixed fee for uncontested cases.
To get started, you need to complete a special questionnaire, which helps the system determine the specifics of the situation. Based on the answers from the questionnaire, the online divorce program will generate the necessary forms that are ready for filing.
You will also get detailed instructions on how to submit your papers with the court focused on a specific state.
We do our best to make this time-consuming process of preparing divorce documents understandable and straightforward for you and lead you throughout the whole procedure.
Compare Your Options for Filing for Divorce in Florida
Divorce With a Lawyer
In the traditional divorce process, each spouse has their lawyer to represent their interests during court hearings.
Litigation is often the most extended option;
A lawyer can provoke new conflicts if determined to win by any means;
Dependency on the lawyer's schedule;
An aggressive environment in court negatively affects children;
High cost: divorce lawyers typically charge between $260 and $330 per hour.
Florida Divorce Online
Quick, cheap, and easy opportunity to file for divorce yourself.
All documents are generated and filled by the system;
Work with papers without leaving your home;
Clear and straightforward service;
Ideal for a peaceful divorce without legal battles;
Low cost: much cheaper than a lawyer in Florida.
DIY divorce
The cheapest option but does not guarantee effectiveness.
May lead to an unfair outcome;
Receiving less than expected;
Ignorance of the laws affects filling the necessary forms;
Often delayed due to incorrect filing of documents;
Leads to additional financial expenses if it develops into a contested divorce.
Here's how our process works.
Looks complicated?
Get your hassle-free divorce
Provide your case details
2
File for Divorce Online in Florida Without a Lawyer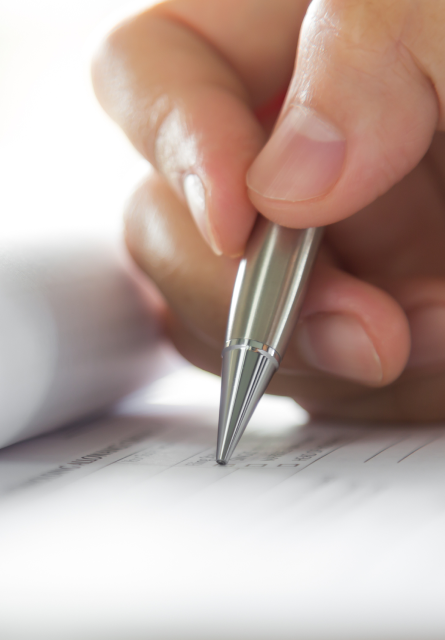 When a couple reaches a mutual agreement, a divorce without a lawyer is the most common option. Also, spouses can file for divorce online if the divorce is uncontested. When filing for divorce in Florida, there are the following options:
Spouses can file the required paperwork (and also for a no-court hearing divorce process) online through the Florida court system;
A couple can send documents by mail to the court;
Spouses can come to court in person and file divorce papers;
Ex-partners can use the additional services of OnlineFloridaDivorce.com for filing documents with the court.
Divorces in Florida can be divided into regular divorce and simplified divorce. However, not all couples can use the simplified divorce scheme. For example, spouses can use this type of divorce if:
Both spouses mutually agree to this type of divorce;
The couple agrees that the marriage is irretrievably broken;
There are no minor children or reliant youngsters;
Neither spouse is pregnant;
One of the spouses has lived in Florida for at least the last six months;
Spouses don't have a property that needs to be divided in a divorce;
None of the spouses are interested in alimony (spousal support).
Before filling out divorce paperwork, spouses must make sure they meet the filing requirements.
Filing Requirements for Online Divorce in Florida
Since Florida does not require fault in a divorce, it may be considered in the process but does not matter when applying. In this way, the spouses do not blame each other for the dissolution of the marriage.
Instead, they can mutually agree that their marriage is "irrevocably broken," and reconsolidation is impossible.
To file for divorce online in Florida, one of the spouses must have lived in the state for the previous six months (residence requirement).
Florida Marriage Law requires couples who divorce and have children to complete a mandatory 4-hour parenting course before filing for divorce. The course aims to inform parents of their obligations towards their children during divorce proceedings.
After ensuring that all the requirements above are met, spouses can start filing documents.
Do-It-Yourself Divorce in Florida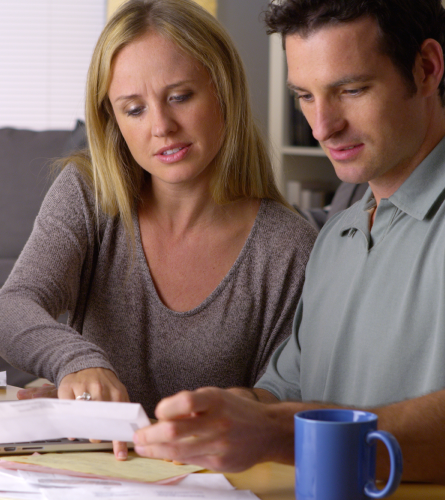 In an uncontested divorce, where the spouses sign a Settlement Agreement and mutually agree on the terms of custody and division of property, a DIY divorce becomes the easiest, fastest, and most effective option.
So, where to start if a couple wants a DIY divorce in Florida?
Step 1. Choose the forms that suit the particular case.
Before answering the questions in the forms, parties must make sure they understand the terminology correctly. In addition, spouses should fill out the forms exceptionally carefully, as if there are any errors or inconsistencies, the court will reject the papers.
Once the paperwork is completed, it must be filed at the clerk's office in the appropriate county or online using the Florida Courts' Electronic Filing Portal.
A spouse who files for divorce should follow clear instructions for the forms: they explain how to properly serve the other party (not required in all cases). It is also recommended to make copies of all forms before submitting them.
In case of any questions, parties can contact the secretary's office for up-to-date answers.
Step 2. Bring your completed paperwork to the court clerk.
Divorce must be filed in the county where either spouse lives or last lived together. Forms must be legally signed and notarized in advance. The application fee in the state of Florida is about $408.
Step 3. Take a parenting course.
If parties have minor children, they must attend a parenting class. Classes can be taken in person or online. Once complete, spouses get the completion certificate, which must also be filed with a court.
Step 4. Serve a respondent.
After the court clerk returns copies of the documents, a petitioner performs the serving service. It can be done with the help of a local sheriff in the county where the respondent lives or with the help of an authorized delivery server.
Step 5. Attend the court hearing.
A hearing in Florida can be scheduled no earlier than 20 days after the papers are filed with the court. On the appointed day, spouses should bring the rest of the divorce papers, answer the judge's questions, if any, and wait for the final decision to be signed.
All Required Florida State Forms.
Florida-Specific Court Filing Instructions.
Unlimited Revisions for as long as your account is active.
Getting a Divorce With Children in Florida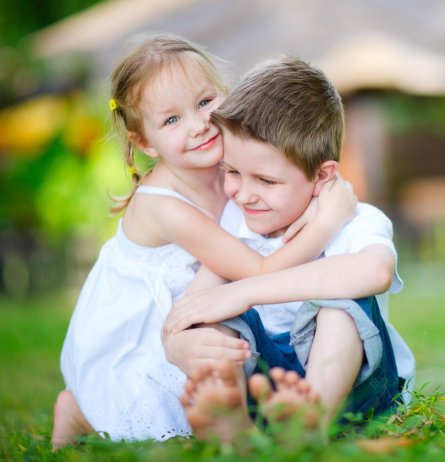 If parties have common minor children, Florida marriage law requires them to complete a 4-hour parenting course to stabilize the children's family atmosphere and mental health. This course was created to teach parents working life hacks to care for children during this challenging period.
There are two types of child custody in Florida. The first type is called "legal custody." It empowers the parent to make important decisions about the child's upbringing. This applies to education, health care, etc.
The second type is "physical custody," which refers to the child's time with each parent. Please note that child support only counts physical custody. In other words, how the parents share legal custody will not be relevant to child support calculation.
In Florida, the calculation of child support is based on two factors. The first factor is the financial capacity of each parent. This takes into account the current assets of each parent and how much each parent earns. Another critical factor in determining child support is how much time the child spends with each parent.
Residency Requirements in FL
One of the main points spouses should pay attention to is compliance with residence requirements. Based on Florida marriage law, one spouse must have lived in the state for at least 6 months before filing for divorce.
If neither spouse meets these residency rules, a Florida court will not have jurisdiction and authority over the case and cannot decide.
Confirmation of the minimum stay requirement must be proven to the court using one of the following:
a valid Florida ID card;
a Florida voter's registration card;
a Florida driver license;
an affidavit or testimony from a third party.
Also, parties can prove they had serious plans to make Florida their permanent home. For this, spouses can:
have a permanent job in the state;
buy a house;
have a specific address in Florida used for personal or official purposes.
How Long Does It Take to Get a Divorce in Florida
Depending on the type of divorce, its duration will also vary. For example, an uncontested divorce in Florida takes up to three months on average. However, a contested divorce can stretch from 12 to 24 months, depending on the number of issues that need to be resolved and the difficulties of the case itself (including the relationship between spouses).
Florida law sets the waiting period at 20 days. That is, after filing for divorce in this state, the couple is required to comply with a 20-day waiting period. But, of course, there are ups and downs in any marriage, so state marriage laws set such a deadline if the couple wants to reconcile.
Customer Testimonials
Everything is easy to use and understand, just needed time to read
your service is very much on target, your representatives are knowledgeable, helpful and professional.
I was so worried about filing for divorce as it is, however when I made contact with onlinefloridadivorce the process was made easy and worry free, grateful I found the site, and Juan was so extremely helpful, answered every question and broke it down if I didn't understand.
Deciding to file for divorce is a difficult decision. Thankfully, I found the assistance I needed at an affordable price with this company. With so many things going on in life right now, I feel the services provided are a true blessing for myself and family, allowing me to spend the time concentrating on my children instead of paperwork
This team has work so efficiently with me and has made this process smooth and painless. I had to have changes made and they have went above and beyond to make sure my paperwork was correct and kept in touch the entire time. The paperwork process was simple and straightforward. If there is any questions they are right there to answer them. I would totally recommend online Florida divorce to others during a hard time it was truly a painless process. Thank you all for the service you provide. Also there are no hidden fee like the competitors which also makes them better than the rest.
It would be nice if a client was text messaged when their attention is needed to review documents or made aware of the next step. Thank you.
Good customer service. They try to make it fast and easy. Both my ex and I have different working schedules and are very busy. This is a very convenient way to get it done ASAP. Thank you 100% recommend.
They made my entire experience simple and easy. No added hassles to an already challenging time in my life. Their customer care team was there with outstanding expedited service when I needed them.
I'm amazed at how quickly, this whole process is going. Thank you for the help, in getting on with my life!
Frequently Asked Questions
How to file for an uncontested divorce in Florida?
To file for an uncontested divorce in Florida, a petitioner must first file a Petition for Dissolution of Marriage, giving a copy to the court clerk in the county where spouses lived together or in the county where either of the parties currently resides. Next, a petitioner sends the copy of the petition to the spouse through the sheriff's office or a private process server.
How much does a divorce cost in Florida?
The price for an uncontested divorce in Florida is about $430, including all fees and commissions, and not considering the services of even the cheapest lawyer. However, when a spouse contacts an online divorce service, they pay only $139 for ready divorce papers, significantly more affordable than even the lowest price for lawyer services.
How to get a free divorce in Florida?
The case filing fees in Florida cost $300. However, if spouses cannot afford to pay this fee, they can apply for civil indigent status in Florida. The clerk can waive the filing fees when completing and filing the application with the county circuit court.
How to get divorce papers in Florida?
Couples can find all the necessary blank forms on the official website of the courts of Florida or can request the required documents from the court clerk of the district where they live. However, if spouses don't want to waste time and nerves on this, they can always turn to OnlineFloridaDivorce.com. We will send ready-made forms focused on the specific case in two business days.
Where do I go to file for an uncontested divorce in Florida?
Once the paperwork is completed, it must be filed at the clerk's office in the appropriate county or online using the Florida Courts' Electronic Filing Portal. Spouses have the right to file for divorce in the county where either of them lives or where they last lived together.
What are the grounds for divorce in Florida?
Once the paperwork is completed, it must be filed at the clerk's office in the appropriate county or online using the Florida Courts' Electronic Filing Portal. Spouses have the right to file for divorce in the county where either of them lives or where they last lived together.
The marriage is "irrecoverably broken," and a truce is impossible;
One of the parties was declared mentally incompetent by a judge for at least three years before filing for divorce.
How is property divided in a Florida divorce?
In Florida, the property is split 50/50 if it is considered "marital property" — or property that either spouse acquired during the marriage. However, extramarital property, acquired by one of the spouses before marriage, is not divided.